Hey All! I am loving driving
The Chevy Traverse
- and will talk about it on TELEVISION today at 10am central on
Showcase Minnesota
.
I will put up the video Saturday for you!
So while I am doing that...My Peeps are writing my blog.
Today's Guest Post is from: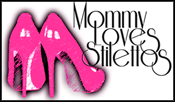 Yeah for Michelle! She is taking us back in time to tell us how CLUMSY she is...
and how one time that "hampered" her ability to drive her car.
I've always been clumsy - ever since I was little. That carried over into my driving as a teenager. I can't tell you how many times I slammed my finger in a car door, hurt myself with the seatbelt (yes, really. LOL), hit a car in a parking lot (that was parked!), or backed into a light pole. It was sort of a running joke in my family that any car I'd ever own would probably end up with dents/scratches/a missing bumper/etc. They weren't kidding! There is one story that stands out more than others. Probably because my parents like to bring it up at every family function.
I went out with friends one night and it was a late night (to my mom's standards). I drove home and I was getting off the interstate I literally plowed my tire into a curb. I decided to back off the curb and keep driving cause I was only about 10 minutes from home. It was like 2 am and I didn't really want to deal with a cop asking me what I was doing parked on a curb at 2 am. It couldn't have been that bad right? I just hit a curb! I kept hearing this weird sound and I noticed that it was an awfully bumpy ride. I couldn't really figure out why it was so bumpy but figured it was no big deal. I'd make it home and whatever was wrong would be fixed by my stepdad the next day. I mean, HELLO I needed a car to keep up with my ever growing social life and he would never let me be without a car! I parked it in front of my parent's house and went to bed.
This was back in the days when I could sleep until noon on a Saturday. My mom tried to wake me up several times and I heard her but ignored her. It was the weekend and I was sleeping till noon no matter what. To be honest, I forgot about my car troubles anyway. Being responsible was totally over rated at that point in my life. Finally she had enough and she shook me until I woke up. She said, "Ummm Michelle what the HELL happened to your car?" I can't remember what my response was but I think it was "nothing!" My mom then gave me the "look" and told me to go look outside under the carport.
Outside I found something similar to this:
(Photo credit AA1Car.com)
Except my darling stepdad had already removed the tire (or what was left of it) from my car and put a donut on it. He was already at the tire store replacing my tire. That picture doesn't even do justice for what it really looked like. There was a few shreds of tire left and the rest was all rim. So basically I drove home on a RIM with no rubber attached to it.
Yeah, I'm responsible, intelligent and quite possibly the epitome of a woman driver.
Now, can I borrow your car??