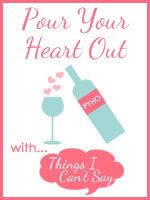 Yesterday morning I had my annual visit to the OB/GYN...a place I know VERY well because of the three years I spent going there to get pregnant with Boo Boo La La.
Let's look at her shall we?
TOTALLY WORTH IT!!!
I see a specific doctor there - not the one I originally saw nearly ten years ago - she is SUPER HARD to get an appointment with since she had grandbabies and
she has been voted a TOP OB/GYN for the last three years in MPLS/StPaul magazine.
A different doctor, but still he has been on that list too and I loved him for a few good reasons:
He made you feel like he had ALL THE TIME IN THE WORLD for you.
He made a MAD dash in effort to get to the hospital before Boo Boo was born - they were on the phone telling him they were going to start pitossin when my water broke and Boo Boo started crowning!!!!
He CLEANED UP the floor after stiching me back together instead of leaving it for a nurse.
He ALWAYS asks about Boo Boo. ALWAYS and listens to me tell about her.
He noticed when I cut my hair really short - and he had not seen me in a month.
Well from now on I am calling ahead the three months or so it takes to see my original doctor.
Here is why.
I made my appointment for 8:30 am because I am not always sure how long it takes to get to the office from my house and daycare does not open until 7:30am. I got there rather early...like 8:05 am, no biggie.
Now you MUST know that the doctor in question is always behind. So you take the first or second appointment of the day to be sure to not have to wait excessively - OR you call ahead and ask how far behind he is...the office staff are aware that his long standing patients WILL call and ask if they are scheduled later in the day.
I got ushered back for labs and the nurse was telling me that she was "probably" going to take me back out because they were waiting for the first appointment person to arrive. Huh? She's not hear yet? by now its like 8:20...she STILL is not here when the nurse checks and so she takes me to a room.
I wait and I wait and finally look at my cell for the time. EIGHT FIFTY-ONE!!! WTF???
I open the door and am PANICKED I have a meeting at 10:00 am at my office EIGHTEEN MILES AWAY!!!! and I have things I want to discuss.
The other lady SHOWED UP in the flash between my being put in a room and the doctor grabbing my (thick as an encyclopedia) chart!!! AND HE WENT IN TO SEE THIS SUPER LATE WOMAN OVER ME AND NOW MY APPOINTMENT IS NEARLY THIRTY MINUTES LATE!!!???!!?!?!?
He said he was SORRY about six times. I was so ticked off by this turn that I just could not even talk to him about what I wanted to talk about. I called my hubby to vent and was SO UPSET that I started hyperventillating...which is NOT good because I have asthma and they do not make Albuterol any more!!!
Would you take that and go back? Or see another doctor? I have been seeing him exclusively since Boo Boo was born and saw him the most outside of my original doctor when I was pregnant with Boo Boo. (You had to see everyone in the practice during your pregnancy just in case they were on call.)
I have had him hold my hand and make me feel better quite a few times and now...
I am just so mad.